Summer is almost coming, so it's time to see which summer clothes from last year still fit. If you have to throw away half your wardrobe because it is either to large, small or boring, you might be in need for some new summer clothes. But what kind of clothes should you look for? Which clothes will be cool, breathable and airy enough for a hot summer's day? What colours will be in season? And what is the best place to find them? These questions are al questions that you might ask yourself before you visit a shop. Read on and maybe we'll be able to provide you with some answers and ideas.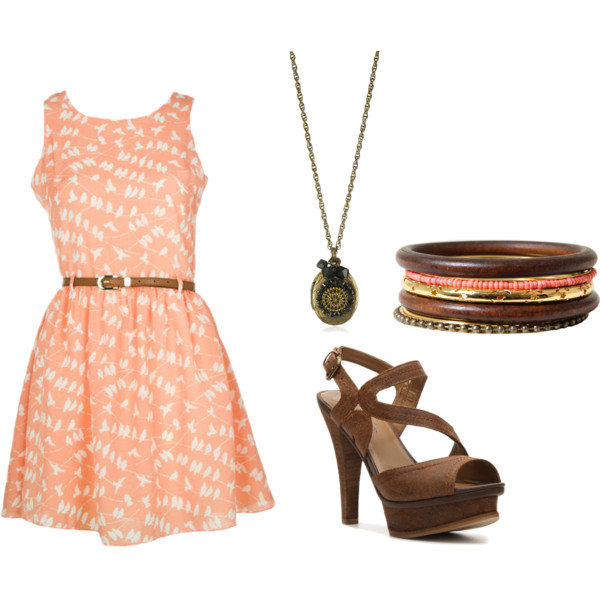 Day Clothing
In simmer, you will want breathable clothing. Cotton is one of the most suitable fabrics for hot weather, but pay attention to the way the cotton is woven. The wrong cotton only adds to the warmth. Also make sure the material is light. You don't want to make your body work harder by wearing heavy clothing. A nice shirt, tank top or pair of shorts are ideal. For work, some light chinos and a thin vest may cover your arms and legs for a professional look. A dress or skirt can provide a casual look for a day into town or any other activity.
Beachwear
Of course, summer is the season of beaches, terraces, pools and beach clubs. Therefore, a swimsuit is a must. Women can choose between bathing suits, bikini's, tankini's and swimsuits. Men can Wear some swim shorts, board shorts or swim trunks. Once you're done swimming and the weather becomes chilly, you can put on a shirt, light summer dress and/or shorts to cover your swimwear. That way, you can also visit the beach club of terrace.
Colours
Of course, hot weather requires light colours. White clothes can resist the warmth and stay cool even when it's warm. Other great colours are pastels. If you want to follow the fashion trends, you can take a look at the colours that are in style this moment. In 2018, these colours are spring crocus, meadowlark, pink lavender, emperador, almost mauve, cherry tomato, arcadia green, chilli oil, lime punch, little boy blue and ultra violet. But of course, you also need to stay true to your own style, likes and dislike. Never buy something that you don't love, cause chances are you'll never wear it and the shirt or sweater lies forgotten in the back of your wardrobe. And of course, you need to pick clothes that have matching colours.
Accessories
Of course, there are also some accessories that you need in summer. Some sunglasses, for example, can protect your eyes from the sun. If you have to take any stuff with you, choose a small bag or backpack. Just like clothes, you don't want to carry any more weight that you have to. A cap, hat or other headgear is recommended to shelter yourself from headaches and sunburn.
So what will be your summer outfit? A shop such as Pull & Bear can get you anything you need to be ready for summer.